Individual Therapy
My practice uses a variety of therapeutic methods to help you meet one or more of these goals.  I have helped many people regain their personal power to manage problems such as depression, anxiety, traumatic experiences, addictions, harmful relationships and anger.  I encourage people to look at their beliefs, habits and life events and shift or strengthen them when appropriate.  Therapy is a collaborative process focused on your unique needs and supporting you to meet your goals.  My training and experience allows me to be supportive and empathetic yet direct and interactive. I am comfortable and effective doing brief therapy to resolve a specific problem or longer term depth therapy to heal trauma or focus on making deeper changes.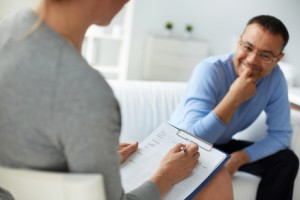 I recognize that struggling with life's problems can be a painful, isolating and confusing time. I work with you or your loved one to immediately find ways, small or big, to break free from the isolation and pain and develop strategies that you can take with you when therapy is successfully completed and apply to many areas of your life. I encourage you to consider individual therapy a resource that can empower you to do the following things:
Avoid feeling trapped with depression, fears or other unwanted feelings.
Process and heal from traumatic or painful experiences that affect your life in negative ways.
Improve the quality of your relationships with others.
Identify and overcome stuck places that stop you from living the life you want.
Assess your relationship with substances or potentially addictive behaviors and develop a plan to bring those relationships into balance and restore vitality to your life.
Overcome anxiety and worries that threaten to take over your life.
Change or break free from destructive aspects of your romantic relationship.
Learn where your boundaries are and how to set them.
Improve self-esteem and know yourself better.
Many people wonder if individual therapy would really be helpful for them.  However, there are many other people who will read this already knowing how helpful it can be from a previous therapy episode or from hearing about another person's experience with psychotherapy.  It is also common for people to fear that if their partner or family members are unwilling to come to therapy it leaves them stuck with the situation or relationship as it is.  Individual therapy focusing on the problem and its impact on you leads to generating new ways to interact with this problem.  This is a powerful way to alter painful situations even without the participation of others who are connected to the problem.  You don't have to suffer alone or stay stuck with life's problems as they are today.  There is help available.
Contact me for a consultation or to schedule an appointment.