Credentials
Alice's Philosophy: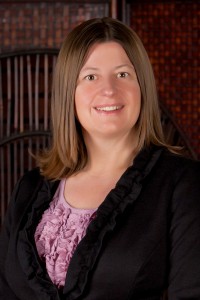 Alice Petty-Hannum LMFT is a psychotherapist in private practice in Santa Rosa. She is passionate about helping people with life's problems. She is a promoter of personal growth and empowerment. She knows that in the course of a well lived life one often outgrows their resources and has to develop new ones. Often life's problems or difficult situations are actually a sign of a natural progression toward one's full potential and living life with vitality. If one ignores these situations, does not have the resources to overcome them or does not grow as a result of them then depressed feelings, stuck places and stagnation deplete the quality of life. She works with her clients to help them learn about themselves, break free from those stuck places and create a sense of balance in their lives that allows them to continue growing and thriving after the completion of therapy.
Why Alice Petty-Hannum?
Alice is:
an experienced and compassionate psychotherapist
passionate about helping with life's problems
able to see people for their strengths without judging
promoting personal growth and empowerment
a certified EMDR practitioner
available for a phone call or consultation
Alice's Education and Experience:
Alice is a Licensed Marriage and Family Therapist. She works with individuals, couples and family groups that are 4 people or less in her private practice office. The specification of 4 people or less is solely because of office size limitations but please feel free to discuss possibilities for larger groups if desired. Alice considers being a therapist a lifelong commitment toward learning and developing herself and her abilities to help others. She qualified for and obtained a Registered Addiction Specialist certification from Breining Institute in 2004.  She remained certified through several changes in the addiction certification industry until December, 2018.  However, general instability in the certification process led her to decide to drop her formal certification in 2019.  She continues to specialize in addiction issues in her private practice. Due to changes in the addiction certification industry, she currently holds a California Addictions Treatment Counselor certification but has been certified in addiction treatment since 2004.  She is also a Certified EMDR practitioner. She completed the basic 50 hours of EMDR training through Alliant University in 2009. She then went on to do advanced consultation with an EMDR consultant for more than 2 years and obtained formal certification with EMDRIA in 2013.  She continues to do advanced training seminars regarding EMDR treatment on a regular basis.  She is a graduate of Sonoma State University with a Bachelor's degree in Psychology and a Master's Degree in Community Counseling. After six years of being a therapist intern with local community agencies and employers, she obtained a solid foundation of experience and formed a vision for her own private practice. Prior to her current private practice, Alice held positions as a hotline volunteer at YWCA Domestic Violence Services, a group facilitator in schools and the community for Choices for Change, a school counselor at Jack London Elementary School, a psychotherapist intern at United Against Sexual Assault (now called Verity), an intake specialist and counselor at Drug Abuse Alternatives Center (DAAC), a therapist intern working with groups and individuals at Sequoia Recovery Services (previously part of PsychStrategies), and a family therapist at Drug Court of Sonoma County (through DAAC). In the course of her involvement with these businesses she was able to experience a variety of trainings and quality supervision which allowed her to develop a strong foundation of psychotherapy experience with trauma treatment, mental health issues, addiction treatment, dual diagnosis, individual therapy and couples therapy.
Professional Affiliations:
California Association of Marriage and Family Therapists (CAMFT)
Redwood Empire Chapter of California Association of Marriage and Family Therapists (RECAMFT)
Eye Movement Desensitization and Reprocessing International Association (EMDRIA)